The saying, "dont put all your eggs in one basket" applies to almost everything, and that includes your computer system.  What is means is that you should not save all your important files and other documents of the same importance in just a single location in your computer so you can avoid the risk of loosing all your files in case of system failure or wipeout. 
It is recommended every time that you  should partition your disks drives during a fresh install of a new operating system,. You should set a different partition for your system files and a different  partition for other miscellaneous and other important files. Although the files located in your system drive will have noticeably faster loading and access time the your files that are located in a different partition,  the reasoning behind this is that in case of a system failure or in case of a system wipeout due to a virus or user error,  only the files and documents that are located inside your system drive will be deleted but not the files and documents that are located on a different partition of the disk. Even if you reinstall windows or format the the drive due to a virus, your files located in a different partition or drive will not be lost.  
Continue reading "How to partition your disk drives" »
News about the PlayStation 4 jailbreak recently created waves around the homebrew community, A hacker called Reckz0r claims he has released the PS4 jailbreak files and pasted links for download on his Pastebin account. Don't get your hopes of getting a jailbreak PS4 and play around with it up yet, because the PS4 jailbreak seems to be leaning more in the FAKE/HOAX category.
Reckz0r claims to have been able to jailbreak the PS4 and run homebrew on it including playing backed up PS4 games, below are the contents from his Pastebin account:
Read Full Article
A while ago we published an article on how to improve your computer's performance at no cost, this time around we'll be discussing a few basic tips on improving your PC's performance when you have some money to spend.
Here is a list of PS3 games we compiled info on to provide you with information whether or not a PS3 game is playable via remote play on the PS Vita.  The best chance of any PS3 game working via remote play is to make sure you are on the latest firmware for both the PS3 and the PS Vita, as of writing the latest firmware for the PS3 is firmware 4.50 and the latest firmware for the PS Vita is 3.00.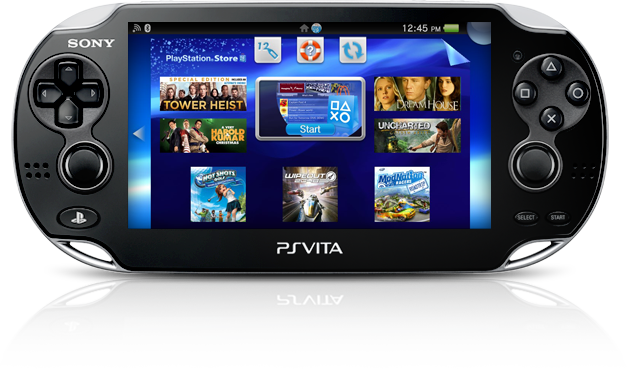 While all PS4 games will run Vita via remote play, PS3 games remote play compatibility seems to be a hit and miss.
Note: This is an on-going list, and will be updated from time to time. Its possible that the remote play compatibility will improve in the future via firmware updates. You can use the search feature on the table to quickly jump to your PS3 game.
Read Full Article
Apologies for the late post, MultiMan 04.50.04 has been out for a while now. Deank has released an update with version 04.50.04 to add support for more 4.50 custom firmwares.
Here's whats included in the Multiman 04.50.04 update:
Added support for 4.50 DEX CFW
Added support for 4.46 Cobra/Rogero CFW
Added "Switch between mmCM and multiMAN" option in HOME column
Added support for loading network games in JB/FOLDER format using ps3netsrv
In Cobra/mmCM mode all functions are operational (tested)
Normally, when we say we're going to improve our PC's performance we would actually mean we are going to buy new upgrades to boost our computers performance. It would either be a new purchase of additional storage space, additional RAM, or to buy a new video card. But sometimes, when we need to improve our pc, factors like time and money forbids us to purchase new upgrades, it would always be wise to be able to improve your computer's performance at no cost.
Habib has released a treat for CFW users this halloween with Habib 4.50 DB OFW. What it does is that it allows CFW users to dual boot from CFW to OFW in order to play online.
What Habib 4.50 DB OFW basically does is that it disables 2 ecdsa checks which prevented CFW from being installed. Once activated, QA, Multiman and your backed up games wont work until you reboot to CFW again. Meaning, only your original discs will work so you can play them online without being banned.
Read Full Article
This month we're giving you a bonus, enter this Featurepoints referral code and get 50 points for free!
Here is the feature points referral code:
UW4FOZ
Alternatively, if you are viewing this on your iOS or Android device, you can use this link to get free 50 points for featurepoints: http://featu.re/UW4FOZ
Note: You can only use this code only once. Remember to use this code upon registering with featurepoints to the the free 50 points.